Cliff Azaria's Collection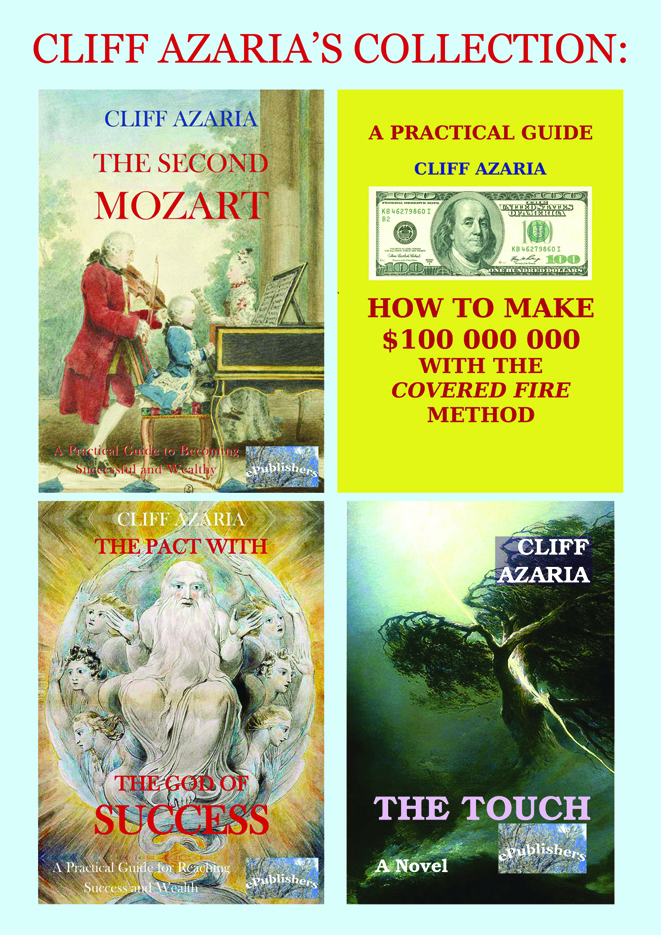 Cliff Azaria's Collection
Author: Cliff Azaria
For the time being, this book can only be obtained as an e-book.
Download Cliff Azaria's Collection from here:
Cliff Azaria's Collection
contains four books by Cliff Azaria:
1. The Second Mozart. A Practical Guide to Becoming Successful and Wealthy
2. How to Make $100 000 000 with the Covered Fire Method. A Practical Guide
3. The Pact with the God of Success. A Practical Guide for Reaching Success and Wealth
4. The Touch. A Novel
The first three items in the Collection are self-development books, while the fourth one is a captivating novel.
Download the Collection on your phone, tablet, laptop or desktop and start reading immediately. Enjoy!